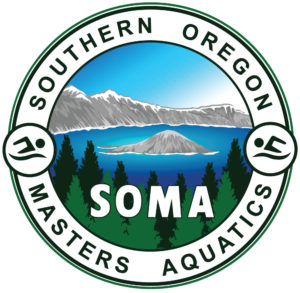 Southern Oregon Aquatics Masters, or SOMA is a workout group registered under the Oregon Masters Swimming Local Masters Swimming Club (LMSC) of US Masters Swimming.  We are a group of swimmers, varying in age from 18 to over 80, with a wide variety of interests and reasons for swimming.  Most of us live in the Medford, Oregon area but we are scattered throughout southern Oregon and northern California.  Some of us work out at the Medford YMCA while the majority of us swim at Superior Athletic Club in Medford.  There are two other SOMA groups of notable mention; one in Klamath Falls swimming at the Ella Redkey Pool and another in Coos Bay swimming at the Mingus Park Pool.  Though some of us have been swimming together since 2015, we officially became a registered workout group in the fall of 2017.
---
---
Workouts
There is currently a group of us who work out regularly at the Superior Athletic Club (727 Cardley Ave).  Workout times are normally:
6:00am to 7:15am Monday through Friday and 8:00am on Sunday (email or call to verify)
We charge no dues for SOMA membership.  Club membership dues at Superior are $40 per month for an individual ($67 for a couple, $84 for a family), which gives you full access to everything the club offers.
Another large group works out at the Ella Redkey Pool.  They swim:
Monday

, 

Wednesday

, and 

Friday

 mornings from 5:30am – 

7am

Tuesdays and Thursdays from 

11am-12pm

Saturdays from 8-9:15AM

And our other core group, over on the coast in Coos Bay call the Mingus Park Pool home.  Their swim times are:
Tuesday and Thursday mornings from 6am – 7am (sometimes Mon and Fri as well) – and some swim, Mon-Sun, 12-1:30 PM.
Saturday and Sunday mornings from 7:30 – 9am
Hope to see you in the water sometime soon!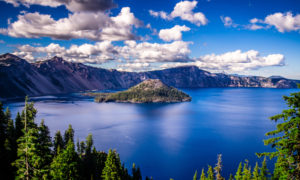 Please get in contact with us!
If you're interested in swimming and/or competing with us, feel free to reach out!
Please send all email inquiries to Erika Schumaker at rangerschu213@gmail.com. We can also be reached through our Southern Oregon Masters Aquatics Facebook Page.
Our main purpose is to help serve people to keep them motivated to swim, whatever their goals may be, and are happy to assist with anything that will help grow aquatics in the Rogue Valley.  We are a very inclusive group and ability level is of no concern.  Whatever your speed in the water, there is a place for you and we want you to swim with us!
We would love to help you with any of the following:
Ideas or sources for workouts personalized to help you meet your aquatic goals (fitness, triathlon, open water, pool competitions…anything!)
Put you in contact with potential workout partners
Stroke technique feedback and advice (free of charge)