Hello SOMA nation,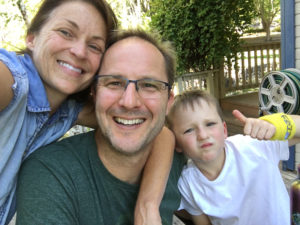 In the most recent edition of the Oregon Masters Swimming Newsletter, the AquaMaster, Michael Dix became the second SOMA member featured in the Swimmer Spotlight feature. So awesome!  Congrats Mike!  For those of you who don't get the AquaMaster email newsletter, or for anyone who might have missed it, please find a PDF attached of Mike's article.   The online version can be found here:
http://swimoregon.org/swimmer-spotlight-michael-dix/
And thanks, Mike, for keeping the piece positive and not going too deeply into the details my "dark side" 
LAKE OF THE WOODS SWIM THIS WEEKEND (SATURDAY, SEPTEMBER 8TH)
I'm looking forward to seeing quite a few of you at Lake of the Woods this weekend as we close out the summer open water season in Oregon with two swims, a 3000-meter and a 1500-meter.  Saturday should be a fun day out on the lake.  We have secured enough safety kayakers now, so thank you to all of you who have volunteered to keep everyone safe while they are having fun!  For those of you still on the fence about coming, go ahead and take the leap!  We accept race day entries, so it's not too late to get in on the fun.  Information about the swims and a swim schedule (excluding other events) can be found here:
http://somaswim.org/lake-of-the-woods-open-water-swims/
Also, another reminder that after the swim awards conclude, probably around 1pm, we will head over to Jan and Larry Hildebrandt's cabin for some food and more fun with water toys and skiing.  Even if you don't plan on coming up for the morning activities, you are more than welcome to come up for the post-swim get together.  If you do plan on attending, please reply to this email to let me know.
OK, that's all for now!