Hello SOMA nation,
SOMA PARTY AT KARI'S TOMORROW!!!
A reminder that tomorrow afternoon is the SOMA party at Kari May's new home from 1:00pm to 5:00pm.
Her address is:
4335 Vineyard Terrace
Medford, OR 97504
Please bring something to share, as this is a potluck lunch/dinner!
RECAP OF LAKE OF THE WOODS SWIMS
First of all, thank you to all of those who volunteered to kayak for safety. Without you all, we couldn't have pulled off another successful year of this event! Secondly, congratulations to all of you who were able to swim one or both of the events, especially those of you who did an open water swim for the first time. I believe we had several SOMA swimmers who did their first open water swim ever. There were also a number of Grants Pass YMCA swimmers (GPY) who did their first open water swim. I love it! I hope everyone enjoyed it and will come back next year!!
And another huge THANK YOU to Jan and Larry Hildebrandt for offering up their cabin after the event and providing an amazing spread of food and beverages like they did last year. You all are awesome!
The 3000m swim in the morning had 18 swimmers and was an amazing 3-way race the entire swim between Christian Tujo (COMA), Stacey Keifer (COMA) and Matt Osborn (SOMA). Less than 2 seconds separated 1st from 3rd. What a finish!!! Congratulations to Chris Tujo on the overall win and to Stacey Keifer for the win on the women's side.
The 1500m swim saw a larger field of 29 swimmers take to the water, with quite a few swimmers new to the open water. I managed to take the overall win and was followed by Stacey Keifer who finished 2nd overall.
Lots and lots of photos of the event are attached. If anyone wants higher resolution photos, please let me know and I can send them.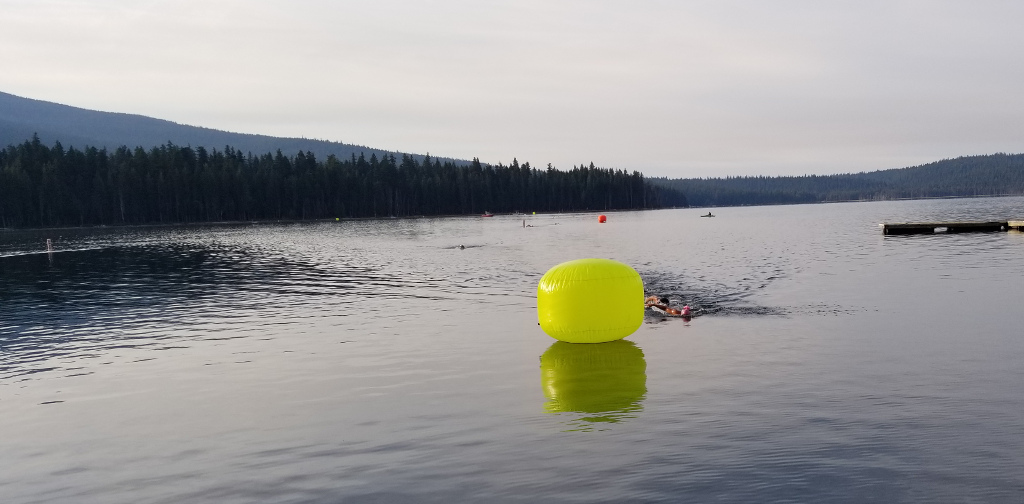 Full results of the swims can be found here:
https://www.webscorer.com/race?raceid=194119
https://www.webscorer.com/race?raceid=194120
This event gets good feedback from the open water community so we will continue to do it. I hope to see you all there next year!!
CONGRATULATIONS TO JAYETTE PETTIT – OVERALL OREGON OPEN WATER SERIES CHAMP
SOMA swimmer Jayette Pettit took the 2019 Oregon Open Water Series title this year, which was awarded after the Lake of the Woods swims were complete. That's two years in a row that a SOMA swimmer has taken one of the OW series titles, as Mike Oxendine secured the title last year for the men.
Congratulations Jayette!! Let's keep the streak rolling next year!
WHISKEYTOWN LAKE SWIM
The day after the Lake of the Woods swim, eight of us from Oregon made the 2.5ish-hour drive down to Whiskeytown Lake to do a 1-mile and 2-mile swim. Jayette and I were the only SOMA swimmers to go and we both swam great!
The event drew 118 entries and California open water swims are always quite competitive, but we represented SOMA quite well down there! Jayette was 8th overall (3rd age group) in 1-mile and 10th overall (3rd age group) in 2-mile. Well done, Jayette! Despite a less-than-ideal summer of training, I was able to come away with the overall Masters win in both the 1-mile and 2-mile which was shocking to me!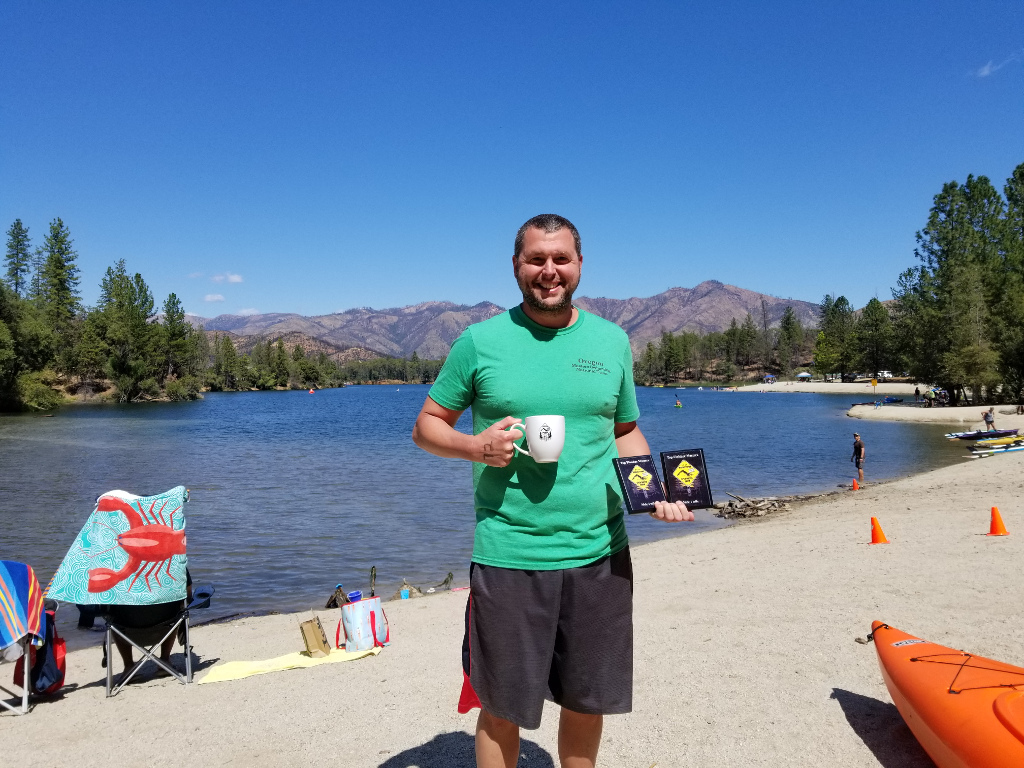 The other Oregonians also had great swims and overall we represented Oregon open water swim amazingly well!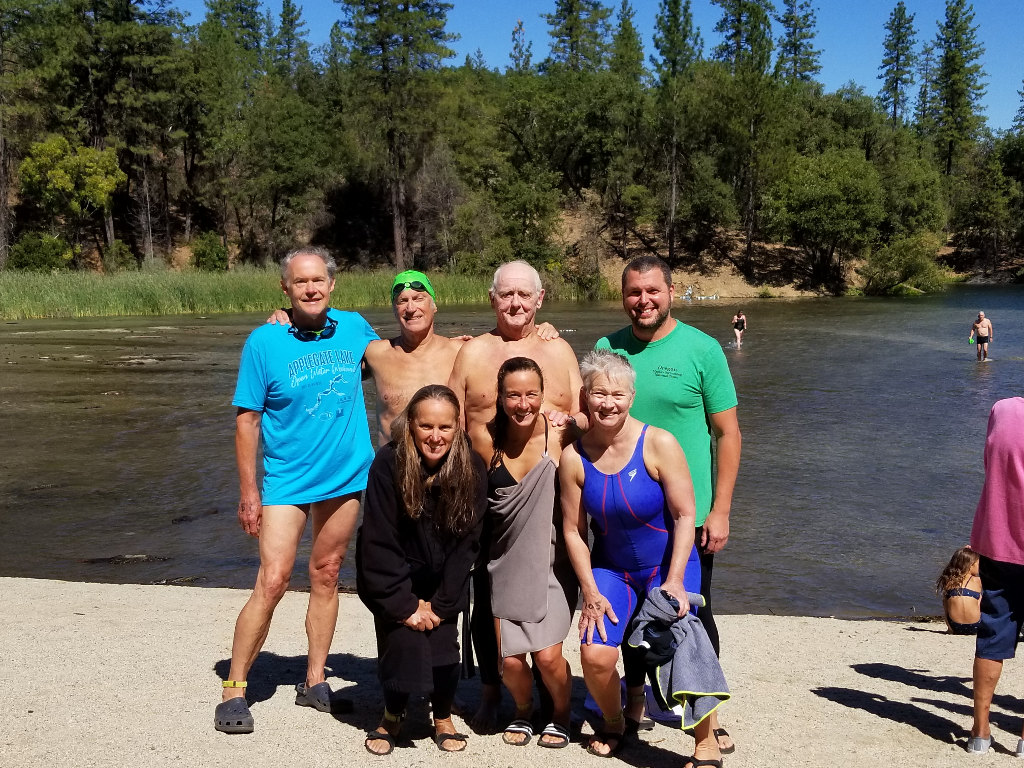 More details about the other Oregonian swimmers and the event itself can be found here:
https://swimoregon.org/the-whiskeytown-gang/
WILLARD LAMB IS NOW IN THE MASTERS SWIMMING HALL OF FAME
What an amazing induction ceremony Willard Lamb had at the US Aquatic Sports convention in St. Louis on September 14th!! Wink really was the star of the show at the Masters International Swimming Hall of Fame (MISHOF) induction ceremony, despite the fact that Rowdy Gaines and a slew of other great swimmers/contributors were also getting inducted that same evening.
Here's a link to Willard's induction video compiled by MISHOF:
https://www.youtube.com/watch?v=u-yqUyf-2UE&t=38s
And here's a link to a write up of the evening by the International Swimming Hall of Fame:
https://ishofnews.blogspot.com/2019/09/mishof-class-of-2019-and-usas-convention.html
For me, the highlight of the night was Rowdy Gaines' speech where he gave thanks to his wife, family, US Masters swimming and then, finally, to Willard Lamb!! Rowdy specifically mentioned how inspired by Wink he is and that he wants to be Wink when he grows up. The crowd went wild; Willard cried with humility, pride, and joy; it was truly an amazing moment!!!
After the ceremony, Willard requested that Tim Waud and I try to get autographs of all of the Hall of Famers who were at the event. Tim came up with the idea of printing out the front page of the AquaMaster announcing Wink's induction and getting people to autograph that. It worked great! Best of all, Rowdy signed it "YOU ARE MY HERO!" – Rowdy Gaines
OK, that's all I have for now. I hope to see some of you in the morning for our big Sunday 40×100 set and then more of you Sunday afternoon at Kari's house for some food, fun, and great company!