Hello SOMA Swim-people,
I hope you all are having a great holiday season!  It's been a busy one for me but in a good way.  Between coaching the St. Mary's high school swim teams and taking on another big project in acquiring SummitPost.org, my life has been quite busy lately!
I have a few things to report:

RENEW YOUR USMS, OREGON AND SOMA MEMBERSHIP!
If you haven't done so already, it is time to renew your USMS membership.  Be sure to choose Oregon (OREG) as the club and then Southern Oregon Masters Aquatics (SOMA) as the workout group.  I know that USMS had some problems with their site for a while where people couldn't choose a workout group.  If you've already registered, please check here to make sure you are with SOMA:
https://www.usms.org/reg/members/wogroup.php?WOGroupID=2332&RegYear=2019
If you are not, then it is easy to change your workout group to SOMA.  To do so, log into USMS and then click on "MY USMS" in the top right corner.  On the next page, click "My Membership Profile" at the top and then "Edit Profile".  On the next page "Submit & Advance" on the personal information page and am brought to the "Update Membership Information" page, the "Workout Group Info" is right under your mailing information.  You can select to change it there.
OREGON STATE CHAMPIONSHIPS – MAY 17-19 @ TUALATIN HILLS
The Oregon Masters Swimming Association Champs date and location has finally been announced!  They will be taking place a little later than normal this year in Tualatin Hills on May 17-19.  Block off that weekend on your calendar now!  I sure hope we can get a great group to come again this year like we were able to do last year.  We had 30 people sign up and 27 came to swim.  Let's try to do better than that this year!  We need to bring our large group with enthusiasm and energy to T-hills so we can take another shot at winning the large team title this year.  Last year we fell to Oregon Reign Masters and they will surely have a large team there again this year, so let's be sure to show up and represent SOMA!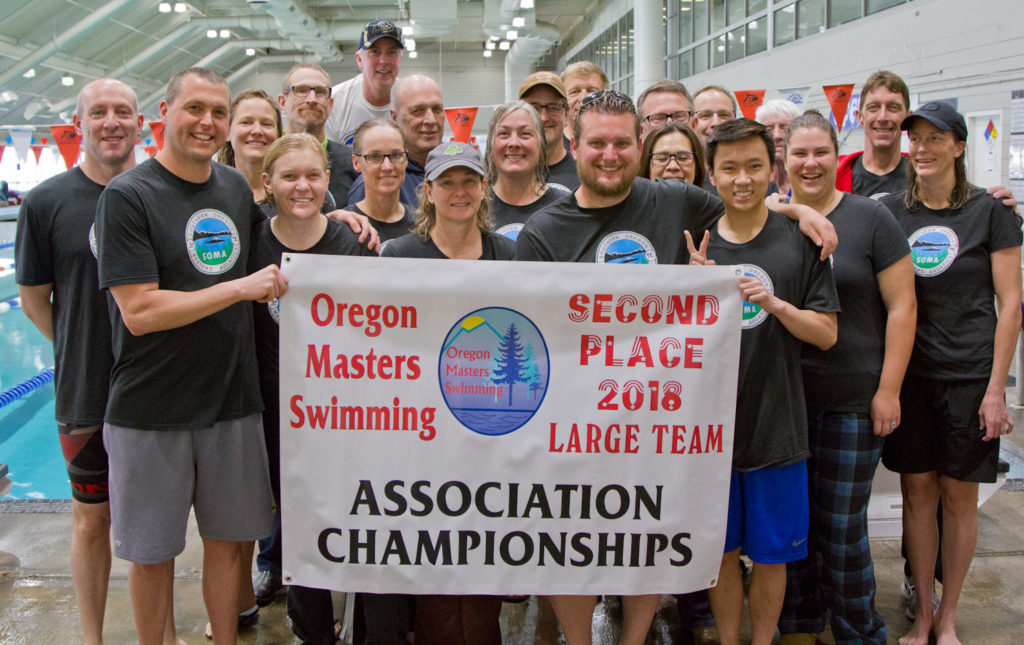 UPCOMING EVENTS
There are a few events coming up in January, including the Canby Animal Meet on January 13 and the Chehalem Meet on January 27th. The Chehalem pool is newly renovated and reportedly an excellent facility so if you have the opportunity to go, it should be a great event!
WELCOME LISA PARMENTIER AND DAN KIRKLAND
We have a few new members already this year and I'd like to welcome them to SOMA!  Lisa Parmentier is Lin's sister and we are lucky to have another great person from the Parmentier family join us!
Also, my good friend and world record holder Dan Kirkland has joined SOMA (technically the "SOMA del Norte" group!) this year to team up with Willard and other Oregon swimmers for shots at world record relays.  Dan and I have known each other quite a few years now and spent quite a bit of time together this year at various events.  Dan, Willard and I were all at Pan American Games in August when Dan set multiple world records.  After aging up to 70 this year, Dan had an incredible season.  You can read a little more about his swimming triumphs at Pan Ams here:
https://www.usms.org/fitness-and-training/articles-and-videos/articles/pan-ams-val-kirkland-continue-to-break-records-1
Welcome to SOMA, Lisa and Dan! We're very excited and lucky to have both of you swimming with us this year!!
SOMA SWAG
I have plenty of patches and caps left if anyone wants or needs some.  Please let me know and I'll get some to you.  See the attached photos for what the caps and patches look like.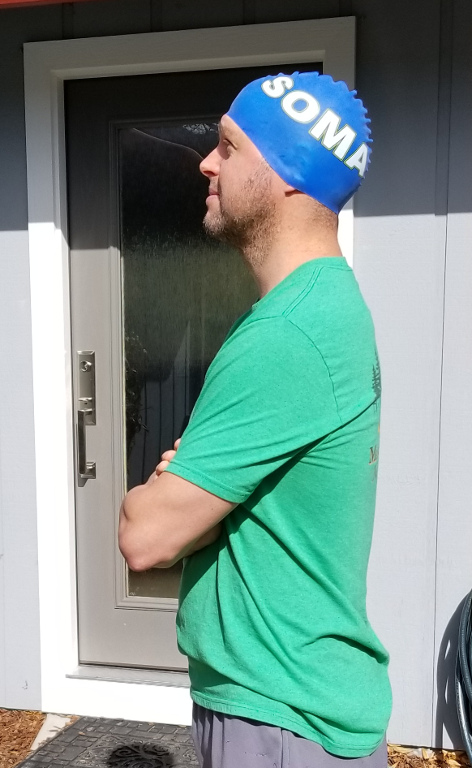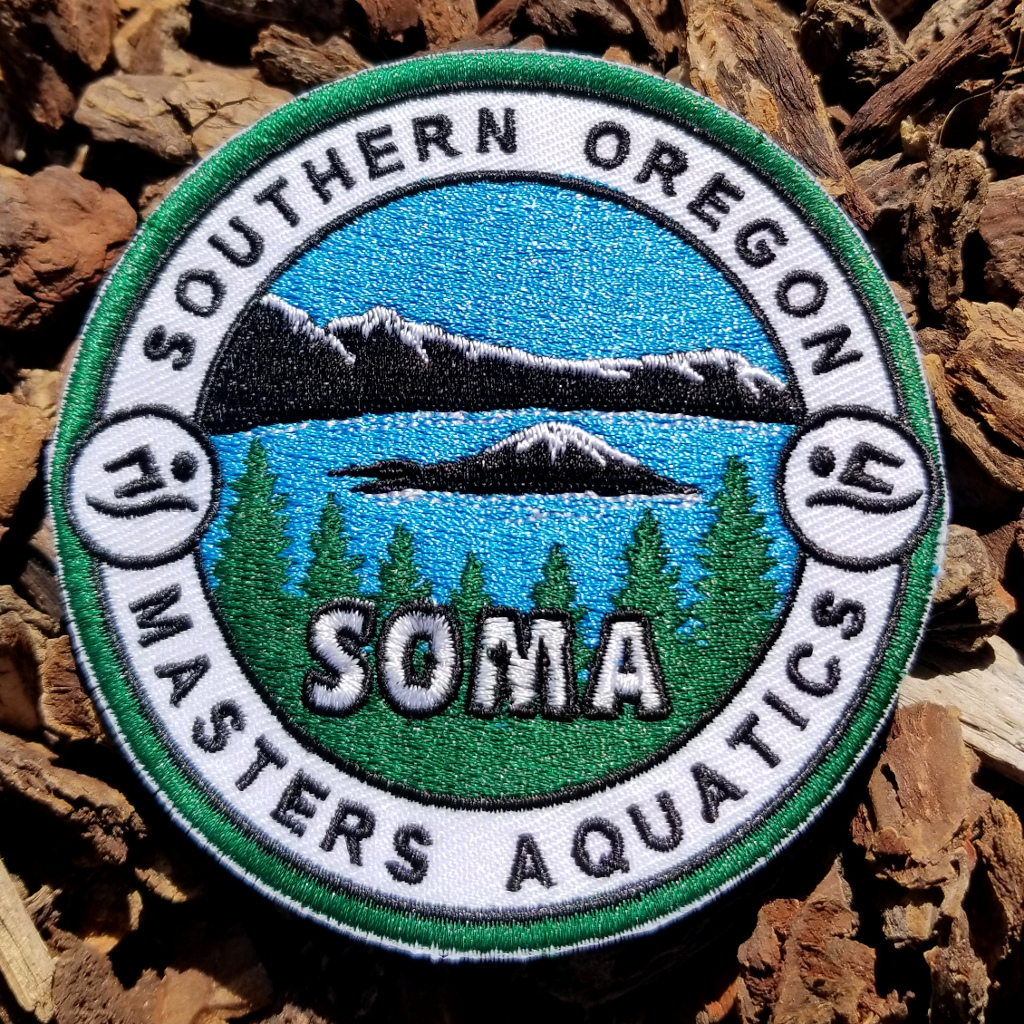 Also, last year many of us got team parkas.  For any of you who waited to get one or are new to the group, see this post to get details about the parkas we ordered and how to get one:
https://somaswim.org/introducing-the-soma-logo-and-soma-to-direct-two-lake-swims-and-assist-with-a-third/
Oh, and if anyone has ideas for T-shirts this year for the state meet, please let me know! We could do the same shirts as last year (they seemed popular) or we could do an entirely new design. If you have any thoughts, I'd love to hear them.
OK, that's all for now SOMA people. Have a great new year and start 2019 with a renewed energy to get ready for May 17-19 at T-hills!!!